Christmas
Spend an unforgettable Christmas at one of the BoekUwBuitenhuis.nl parks. Stay at modern lodges by beautifully landscaped water features with fountains at Holiday Park De Lochemse Berg in Lochem, or a luxurious detached lodge in the Markelo forests at Holiday Park Hessenheem, or a luxurious lodge or spacious group farm at Holiday Center 't Schuttenbelt. Some lodges have an open fireplace; nice and cozy for the cold winter days. Celebrate Christmas with the whole family? Enjoy a Christmas breakfast at one of the cozy group accommodations at 't Schuttenbelt.
Christmas: 25 & 26 December 2020
Christmas holiday: December 19th, 2020 till January 3th, 2021
Luxurious holiday with Christmas
You'll notice it immediately when driving towards your holiday home: it's Christmas! The fir trees are decorated with lights and a cozy fire is roaring inside. It's clear you can spend a lovely Christmas here together with family or friends. Whether it's just the two of you looking for a luxurious dinner out in Lochem, Markelo or Enter, or you're a large group of up to 28 people that want to stone grill (or 'gourmet') at a holiday farm, the BoekUwBuitenhuis.nl parks will certainly get that Christmas spirit going. On Second Christmas Day, you can take a wintery walk through the forest (hopefully it will be a white Christmas) and enjoy a cup of warm cocoa in a cafe or on your porch with fireplace, snuggling under a fleece blanket. Will we have you over for Christmas at one of our parks?
Book your Christmas holiday
Search & Book
2 guests
+ 0 babies
+ 0 pets
Select a stay period
Park filters
Refine your search
Aantal slaapkamers
Vakantiepark De Lochemse Berg
Netherlands - Gelderland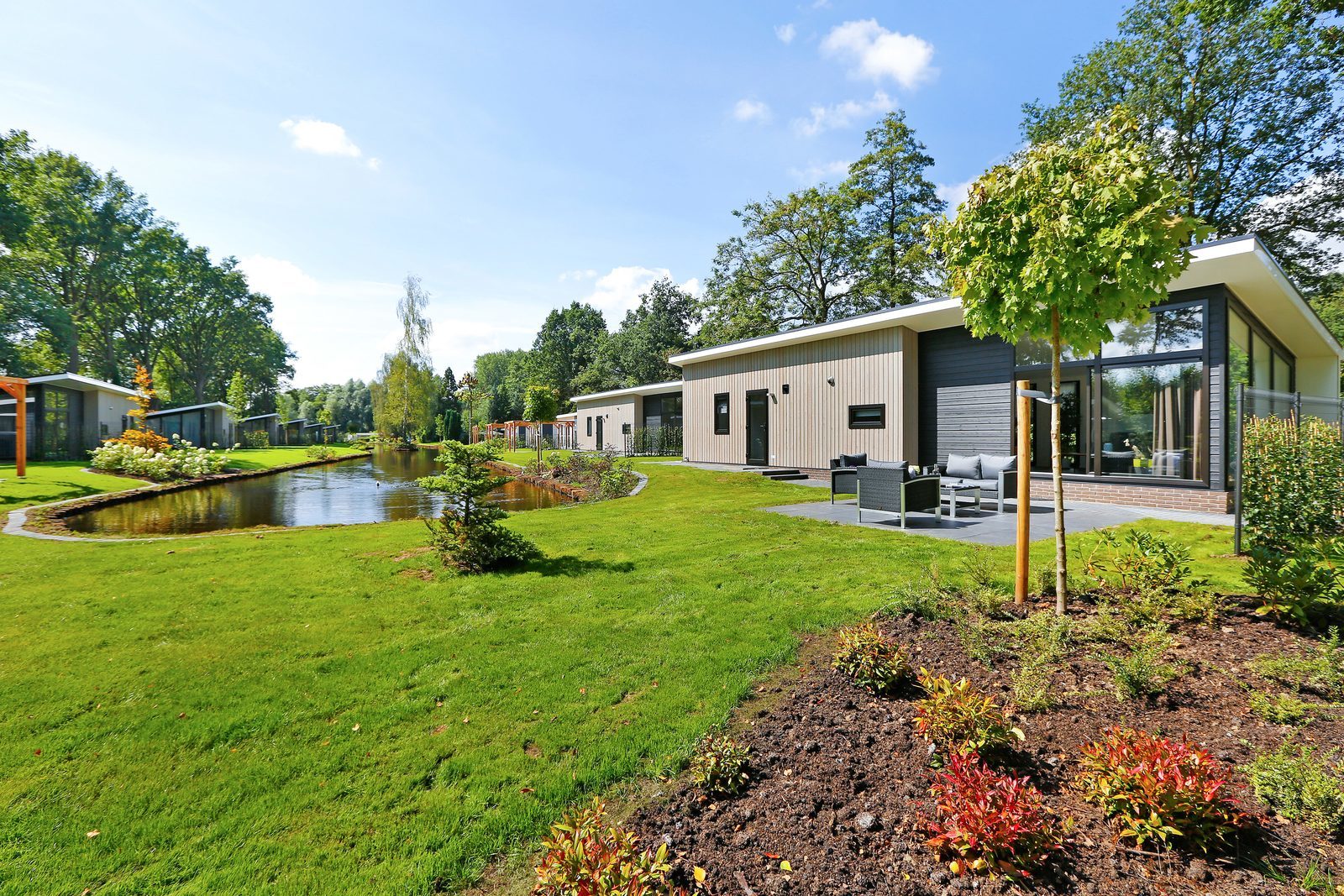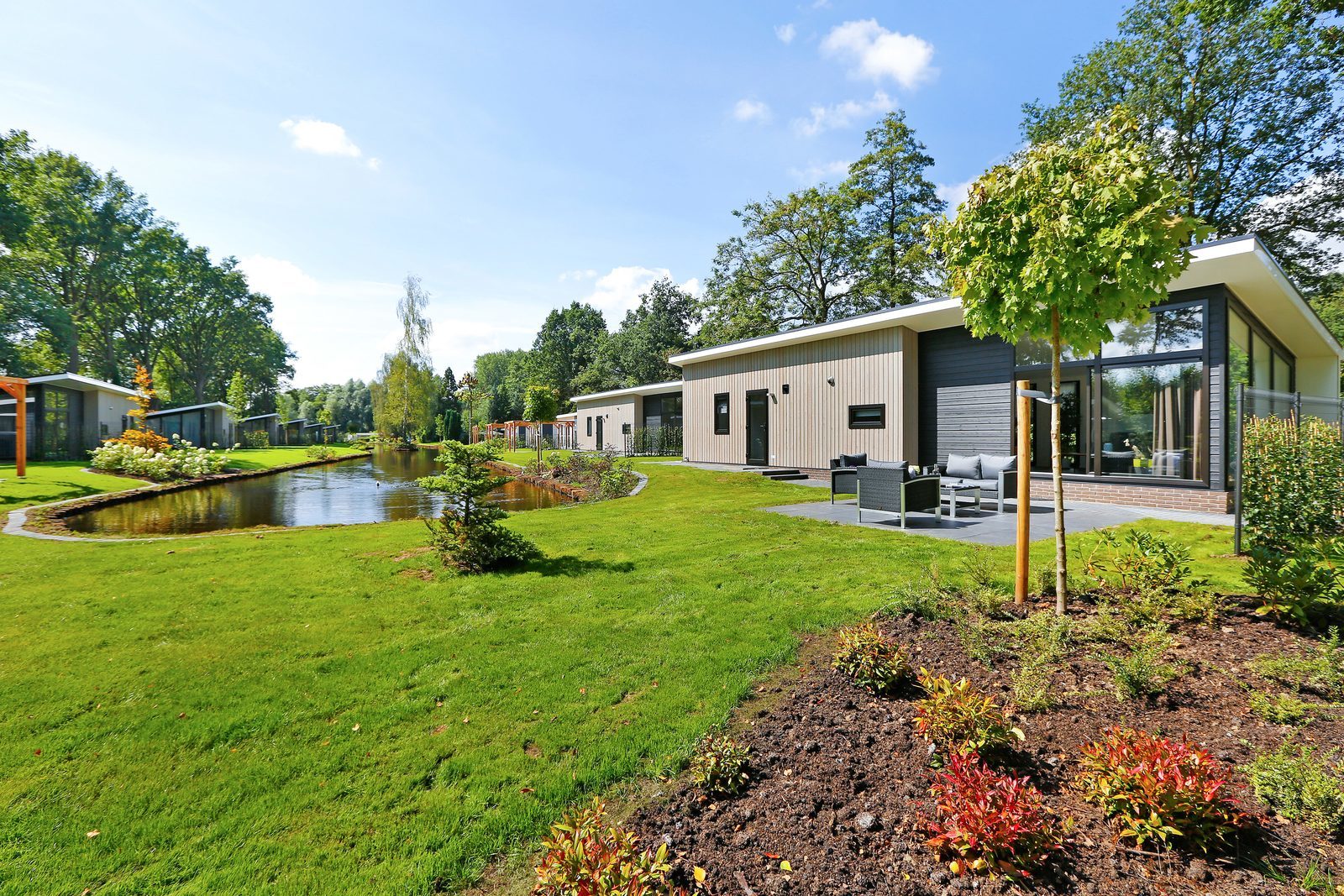 The Lochemse Berg is a small-scale resort in a beautiful location in the Achterhoek region of Gelderland. Here you will find brand new 4-person lodges on spacious lots by the water. Very relaxing!
Prices for 2 guests with arrival on Mon 21 Dec and departure on Mon 28 Dec (7 nights)
Vakantiecentrum 't Schuttenbelt
Netherlands - Province of Overijssel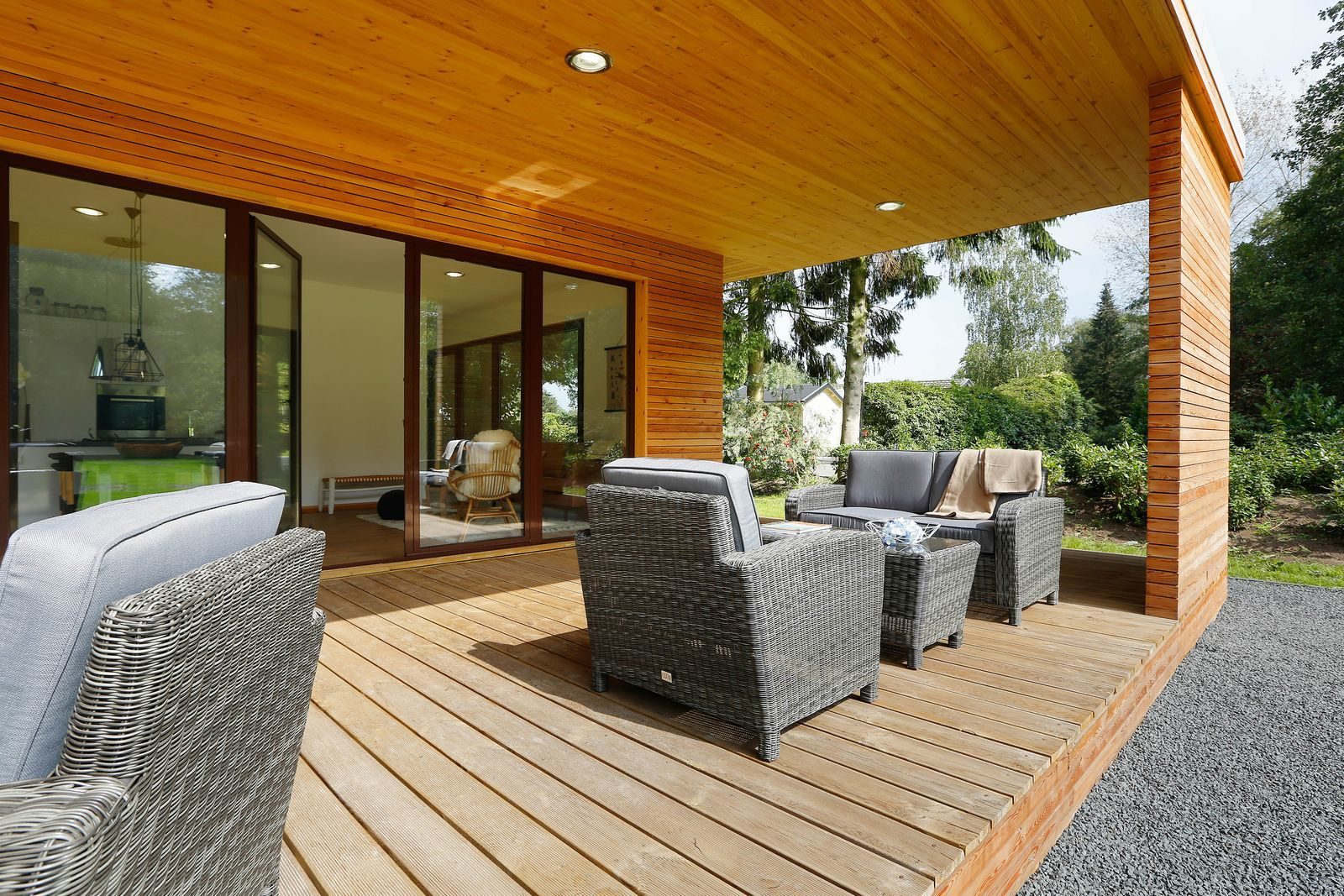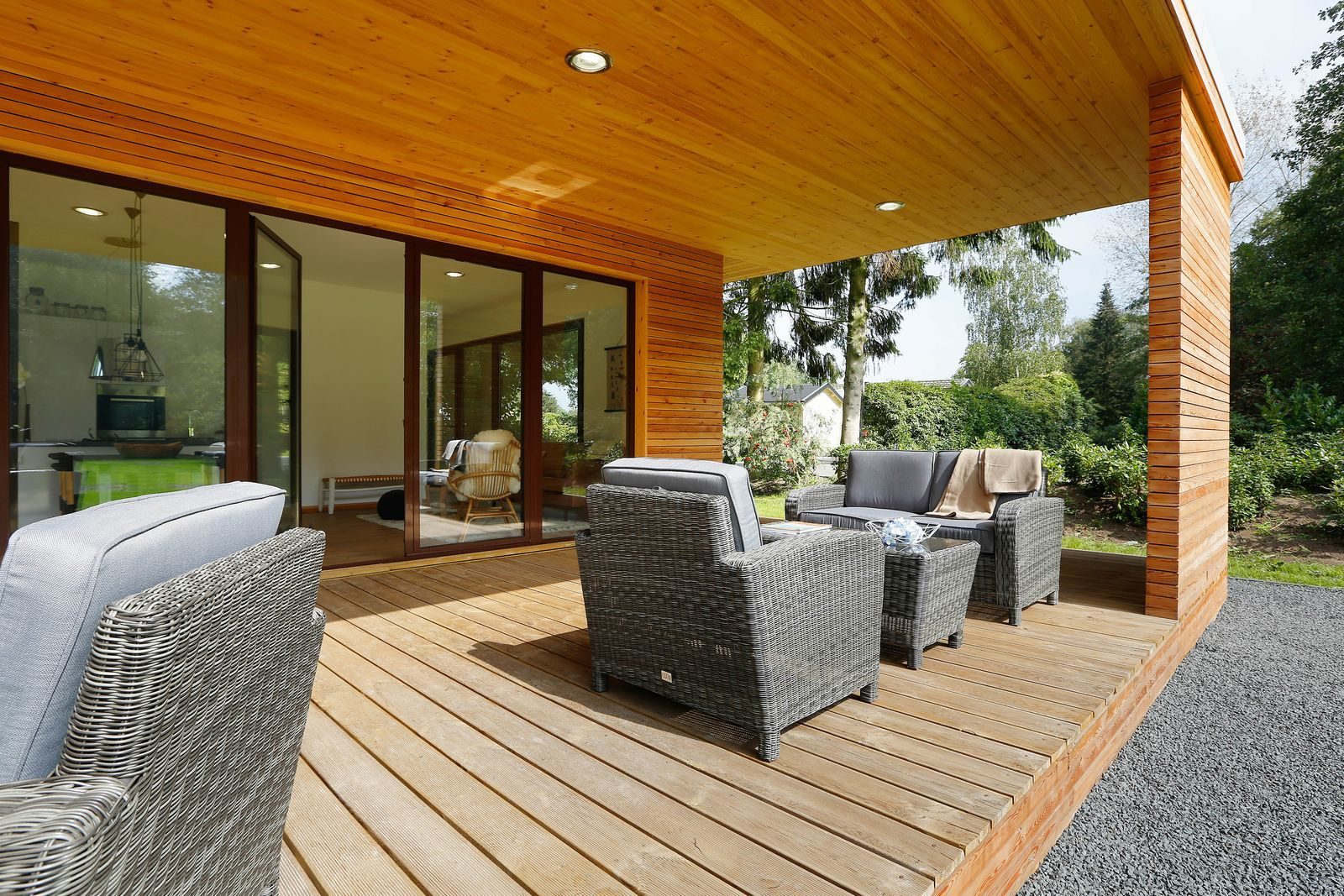 In the heart of the natural beauty of Twente, you'll find this holiday center, where you can go camping at spacious pitches and stay at lodges or group accommodations as well.
Animation team

Outdoor pool

Snack bar

Tennis Court (outdoor)

Twente
Prices for 2 guests with arrival on Mon 21 Dec and departure on Mon 28 Dec (7 nights)
Vakantiepark Hessenheem
Netherlands - Province of Overijssel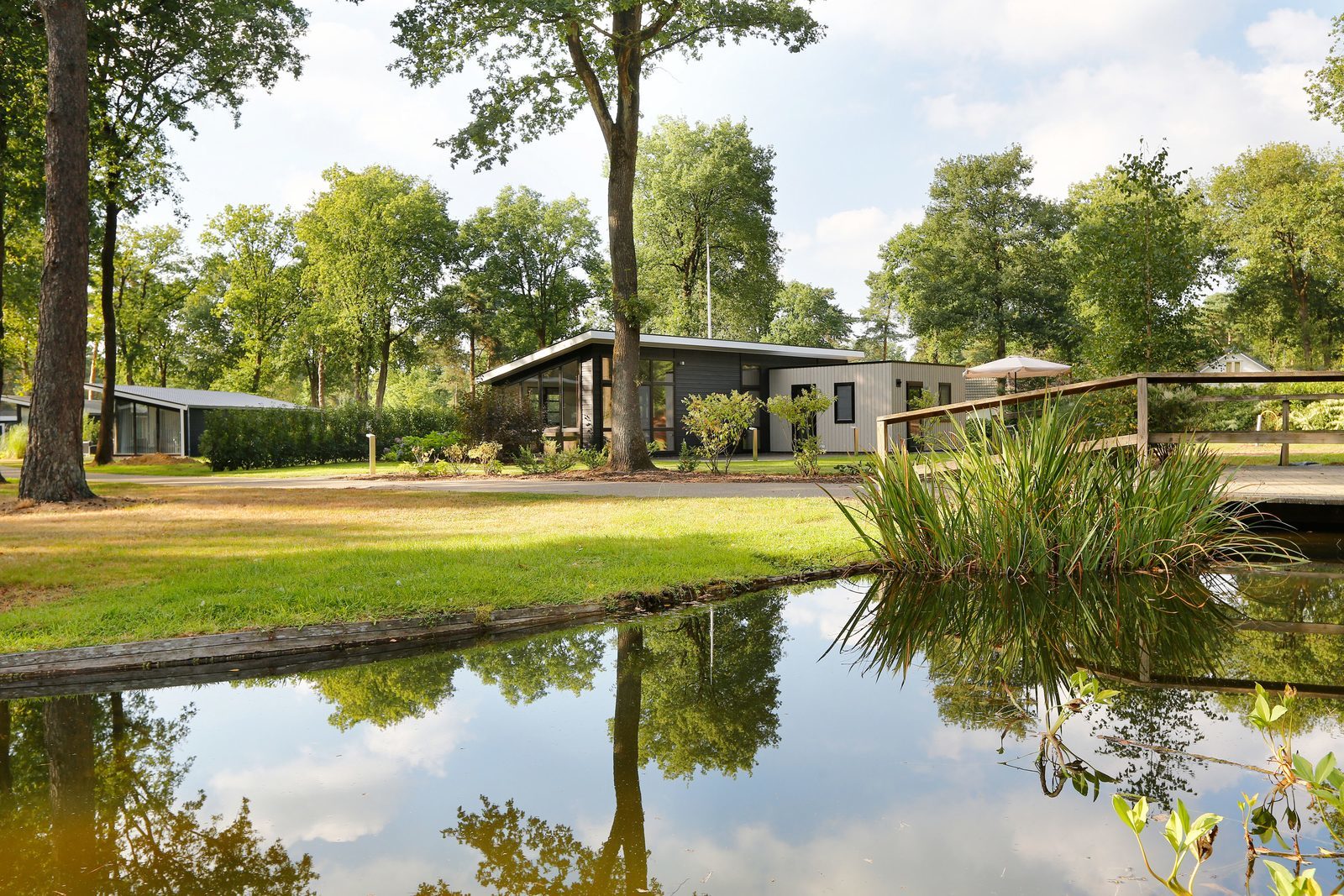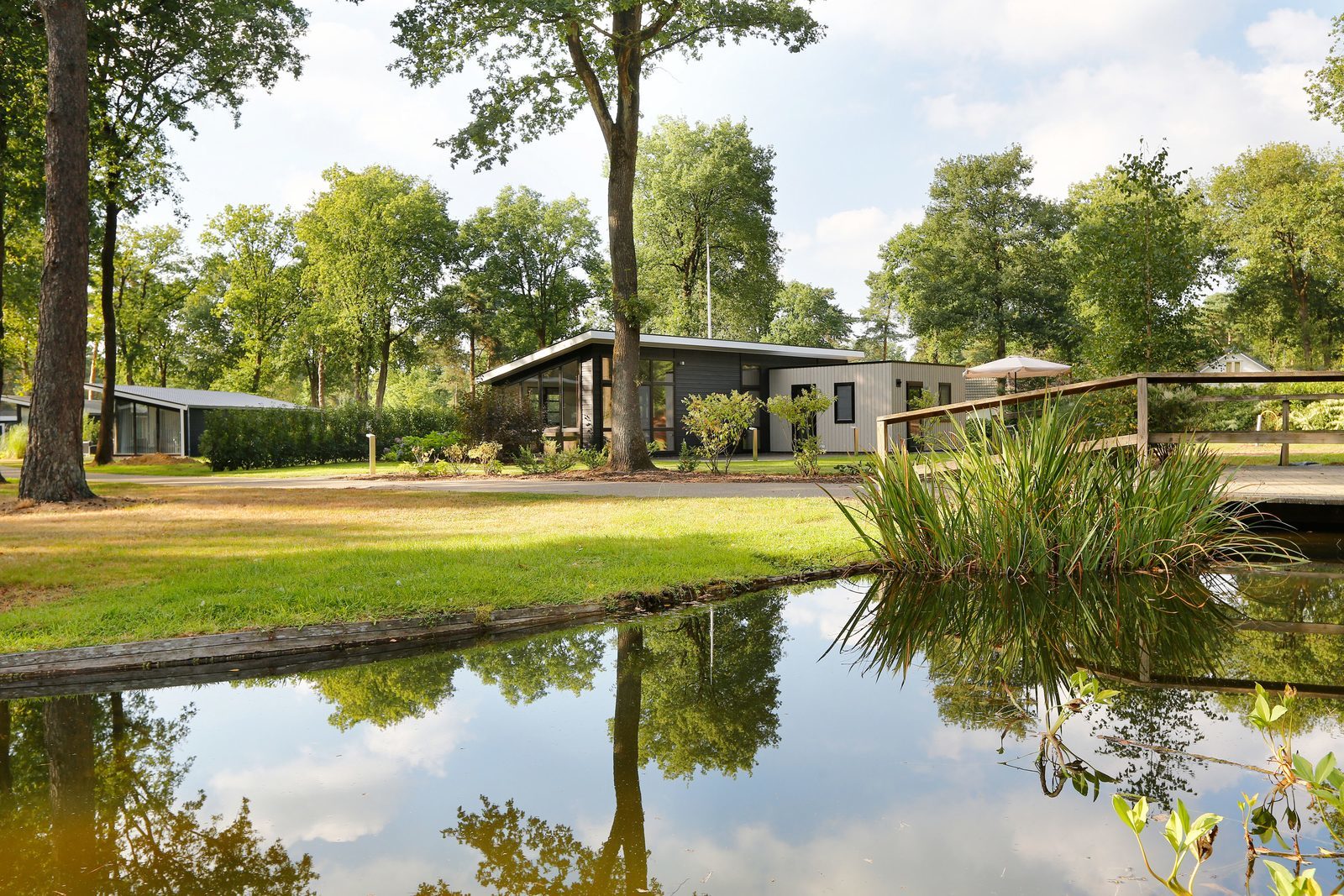 Near the town of Markelo, you'll find Holiday Park Hessenheem, beautifully hidden in a wooded area. The park offers lodges for four to six persons including a spacious garden and terrace.
Bistro

Outdoor pool

Snack bar

Sports field

Tennis Court (indoor)

Tennis Court (outdoor)

Twente
Prices for 2 guests with arrival on Mon 21 Dec and departure on Mon 28 Dec (7 nights)
€996
€910

Bos Lodge Wellness - 4 people
Province of Overijssel, Markelo
Wi–Fi

Dishwasher

Finnish Sauna

Forest location

Own parking place

Washer Dryer combination
€881
€806

Tiny House - 4 People
Province of Overijssel, Markelo
Wi–Fi

Dishwasher

Forest location

Own parking place

Washer Dryer combination
€881
€806

Lodge Meerkoet
Province of Overijssel, Markelo
Wi–Fi

Dishwasher

Water location

View of the water

Own parking place

Washer Dryer combination