Kleinschalig vakantiepark in Twente
Luxe vakantiehuizen in het bos
Natuurrijke omgeving en veel rust
Boshuisje huren in Nederland
Wakker worden midden in de natuur met alleen maar de fluitende vogeltjes op de achtergrond? Bij BoekUwBuitenhuis wordt dit uw werkelijkheid! Ons vakantiepark in Twente, Vakantiepark Hessenheem, biedt 100% pure rust in een natuurijke omgeving tijdens uw verblijf in een boshuisje. U vindt uw vakantiehuis in het bos aan de rand van de Markelose bossen, ideaal voor een ontspannen vakantie met uw partner, gezin of familie. Door de parkbeplanting geniet u van veel groen en het buitenleven. Vanuit het boshuisje en vanaf uw terras heeft u een prachtig uitzicht op de bossen. Wie neemt u mee voor een vakantie in het bos?
Vind uw ideale boshuisje:
Search & Book
2 guests
+ 0 babies
+ 0 pets
Select a stay period
Park filters
Refine your search
Aantal slaapkamers
Vakantiepark Hessenheem
Netherlands - Province of Overijssel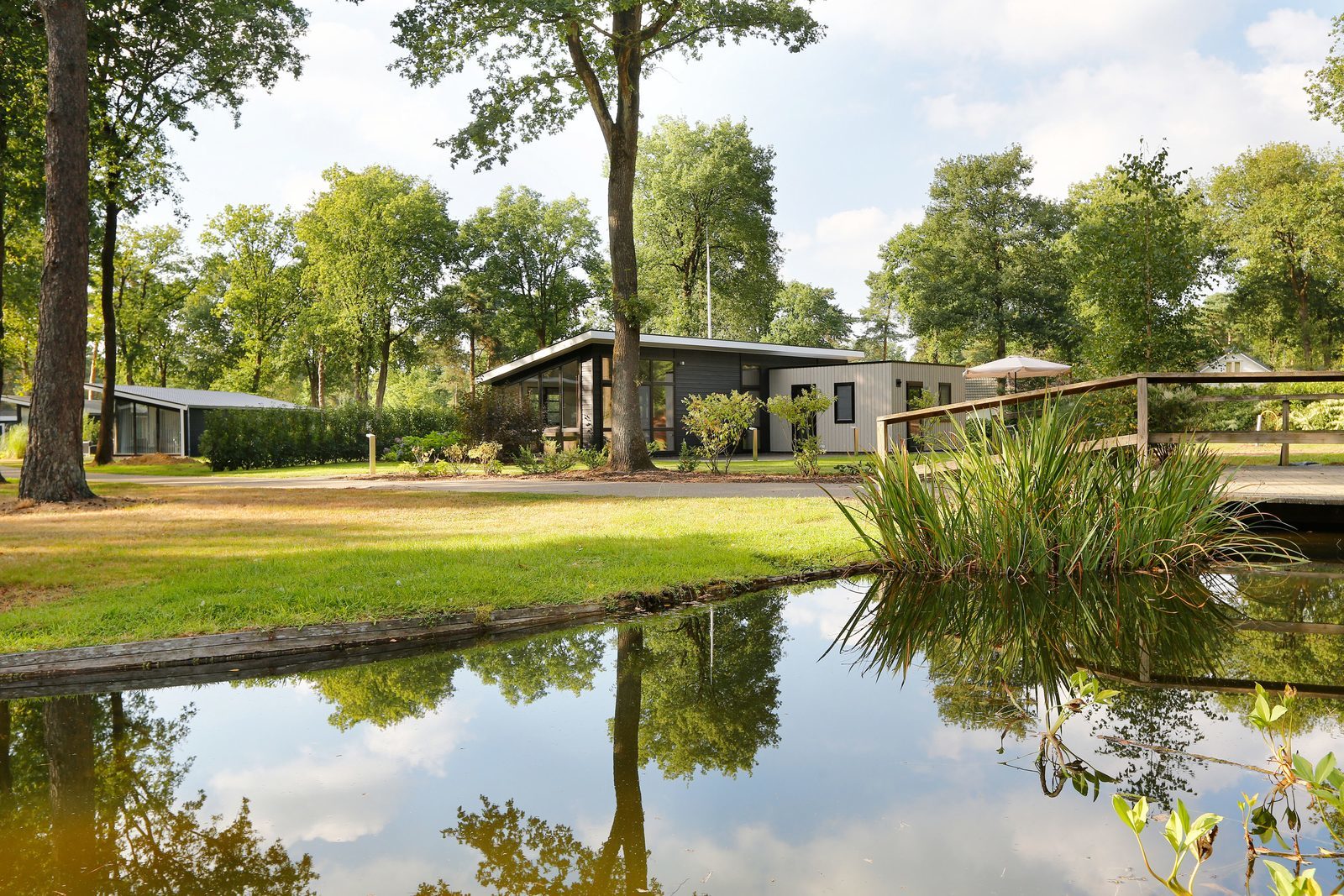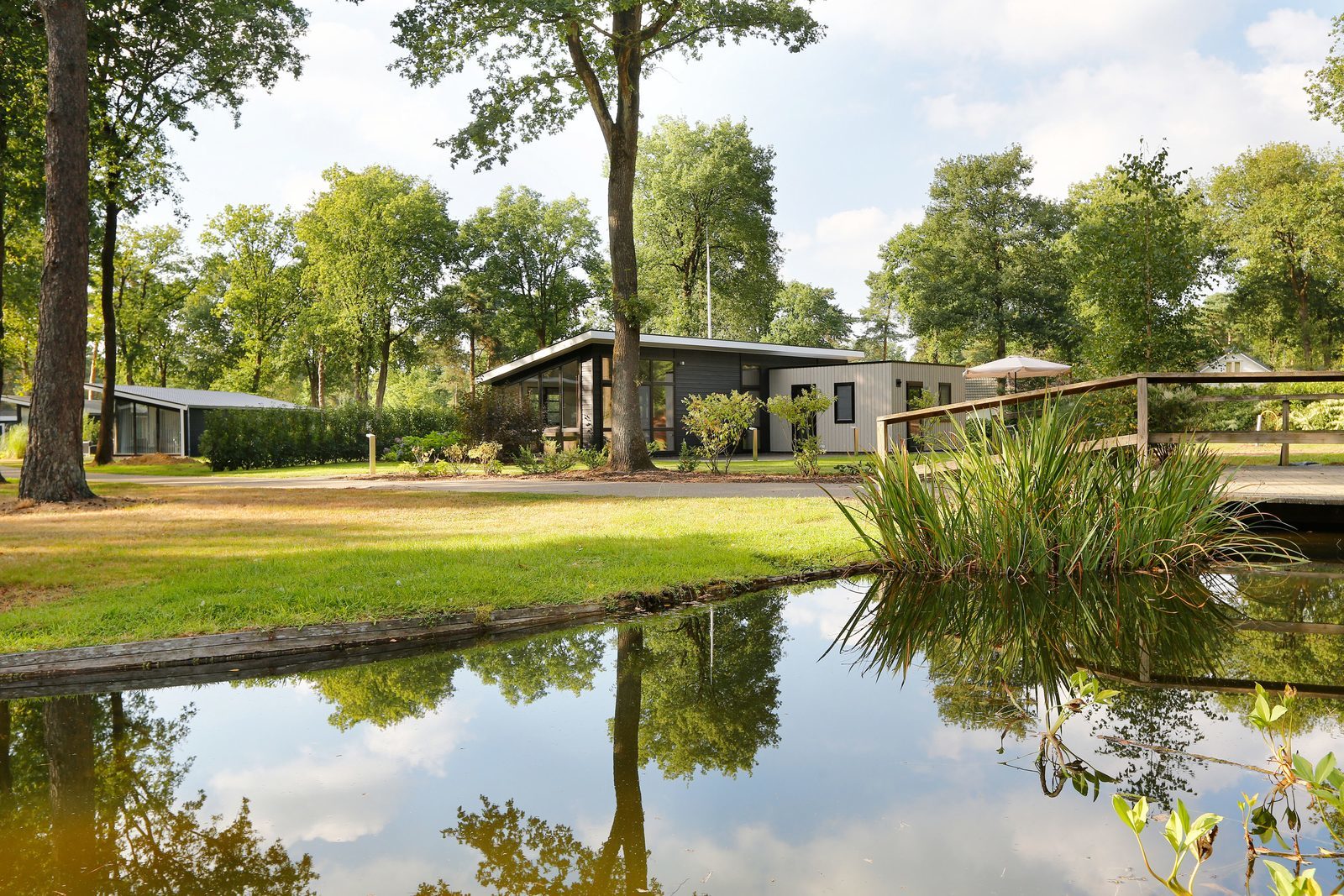 Near the town of Markelo, you'll find Holiday Park Hessenheem, beautifully hidden in a wooded area. The park offers lodges for four to six persons including a spacious garden and terrace.
Bistro

Outdoor pool

Snack bar

Sports field

Tennis Court (indoor)

Tennis Court (outdoor)

Twente
Huisje in het bos bij Vakantiepark Hessenheem
Een huisje huren in het bos betekent optimaal genieten van veel rust, privacy, luxe én comfort. De lodges zijn allemaal vrijstaand en bieden plek aan maximaal 6 personen. Aan comfort geen gebrek dankzij de luxe open keuken, ruime en lichte woonkamer met schuifpui naar de royale tuin met terras, slaapkamers met heerlijke bedden en een moderne badkamer. Extra luxe? Kies dan voor een huisje is het bos met wellness. U kunt dan heerlijk ontspannen in uw eigen Finse sauna. Wanneer komt u genieten van een weekendje weg in Twente in een boshuisje?
🍃 Geschikt voor max. 6 personen
🍃 Vrijstaande ligging
🍃 Luxe ingericht
🍃 Ruime woonkamer met veel lichtinval
🍃 Volledig ingerichte keuken
🍃 Royale tuin met terras
🍃 2 of 3 slaapkamers
🍃 Wellnessmogelijkheden
🍃 Gratis wifi
Activiteiten tijdens uw verblijf in een boshuisje
Een boshuisje huren op ons bungalowpark in Twente betekent ook onbeperkt gebruik maken van de parkfaciliteiten. Zo is er een buitenzwembad aanwezig waar u baantjes kunt trekken of ontspannen op de ligbedjes aan de rand van het zwembad. Wilt u uw sportieve kant laten zien? Kom dan een balletje slaan op de tennisbaan. Uw (klein)kinderen vermaken zich ook opperbest. Wanneer zij zich niet bevinden in het zwembad maken zij nieuwe vakantievriendjes in onze speeltuin of op ons sportveld. Voor een lunch, diner, hapje of een drankje kunt u terecht bij onze horecagelegenheden.
Niet alleen op het park is het heerlijk vertoeven, maar ook in de omgeving is valt er veel te beleven op het gebied van natuur en cultuur. Vanuit uw huisje in het bos is het slechts 10 minuten rijden naar het natuurgebied De Borkeld. Neem uw wandelschoenen mee en geniet van het glooiende landschap met heide, veen en jeneverbessen. Ook zijn er vele wandel-en fietspaden in de buurt van uw vakantiehuis in het bos. U komt langs historische landgoederen, kastelen en pittoreske dorpjes. Alle ingrediënten zijn aanwezig voor een zorgeloze vakantie in het bos!
Boek uw boshuisje
Bekijk de prijzen en beschikbaarheid
Our guests rate this accommodation with an average of 8.3.